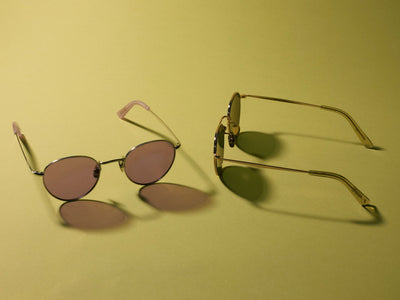 Brand
Eyewear is so personal. I started wearing glasses at the age of 8; and pretty much ever since, I have loved how they can be a statement—a form of self-expression that extends beyond their function.
DL Eyewear is the result of decades of experimenting with my own eyewear. Essentially, eyewear should be fun. The thrill of matching a frame to your mood. The exploration of personal style. The building of an optical wardrobe. I wanted to create special yet accessible frames that people would love to wear and collect.
In doing so, we will release frames when they are ready rather than sticking to a seasonal schedule. We are investing time and considerable care in every element—from addressing a multitude of face shapes to arriving at the perfect name. Rose, for instance, is for all the Moiras out there (wigs optional).
Our motto: "See with love."
These words are inscribed in every frame as a friendly reminder to do just that every day. Which is why DL Eyewear will be giving back through our support of Local Initiatives Support Corporation (LISC), which assists small businesses—prioritizing those owned by women, people of color, members of the LGBTQIA+ community, and entrepreneurs located in historically disadvantaged communities. In this way, the growth of our business ensures that others can advance, as well.
I hope you enjoy,
Dan